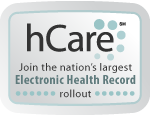 We are always looking for dedicated professional to join our dynamic healthcare team.
Thank you for your interest in Westside Regional Medical Center.
Our employees benefit from our friendly work enviroment and enjoy the challenge of working in the fast-paced healthcare industry. We're dedicated to the highest quality patient care and we're looking for dedicated, qualified, compassionate professionals to become part of our team.
We hope you will find our application process easy to use. However, should you need assistance, please feel free come to the Human Resources Department at our hospital. Someone will be happy to help you complete an application.