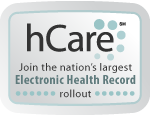 The mission of the Volunteer Services Department at Westside Regional Medical Center is to Provide high quality services to our community. Volunteer Services is committed to the care and improvement of human life while striving to treat everyone with honesty and integrity, compassion and kindness.
The Volunteer Services Department recruits individuals to assist the hospital staff in a variety of departments and services. The Volunteers strive to extend help and compliment the work of staff members by offering their many services and have been an intricate part of our healthcare team.
The Volunteer Education Plan provides orientation, continuing education and training to ensure that all volunteers are informed in order to fulfill their responsibilities safely and effectively. Individuals are offered the opportunity to assist in numerous departments such as:
Administration
Admitting
Business Office
Cardio-Pulmonary
Emergency
Food Services
Human Resources
H2U
Materials Management
Medical Records
Medical Staff
All Nursing Units
Outpatient Surgery
PACU
Pharmacy
Radiology
Surgery
Transportation
Utilization Management
During the summer months, the volunteer program offers additional opportunities to younger individuals, ages 14 and older. Teens interested in volunteer service should contact the Volunteer Office by early April.
The Volunteer Auxiliary is the non-profit (tax-exempt) self-governing membership organization authorized by the Westside Regional Medical Center's Board of Trustees. The Auxiliary is the fund-raising arm of the Volunteer Services, which manages the hospital Gift Shop and jointly sponsors the Volunteer Auxiliary Medical Staff Student Scholarship Program. Additionally, the Auxiliary often partners with Westside Regional Medical Center by sponsoring a variety of charitable organizations in the community. Membership in the Auxiliary is available to everyone and consists of $5.00/year dues.
The Volunteer Services Department is always looking for motivated individuals who have a desire to give of themselves and give back something to their community hospital. You are invited to join a group of selfless, dedicated individuals who share a common bond of providing others with a caring environment.
For more information on volunteer opportunities please call Liz Gassew, Director of Volunteer Services at (954) 476-3994.