Quality, Compassion & Medical Excellence
Westside Regional Medical Center has provided high quality medical care to South Florida residents since 1974. Part of this commitment to medical excellence includes providing some of the area's most innovative and effective cancer treatments available. With highly specialized surgical and medical care, early detection and prevention programs, the Cancer Program at Westside Regional Medical Center offers cancer patients and their families a full continuum of care. In 2004, Westside Regional Medical Center received the American College of Surgeon Accreditation.
Approved by the
Commission on Cancer of the American College of Surgeons
Available for your review:
Cancer Program Annual Report 2005 A
Cancer Program Annual Report 2005 B
Cancer Program Annual Report 2005 C
A Team of Experts
Westside's Cancer Program combines the experience of some of the finest cancer specialists in South Florida, working together to ensure the best outcome for each patient. This group effort includes participation at regularly scheduled tumor board meetings where physicians confer on possible courses of treatment. Specializing in breast, dermatologic, gastrointestinal, head and neck, neurological, neurosurgical, ophthalmic, orthopaedic,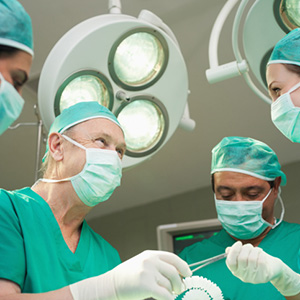 pulmonary, interventional radiology, urologic hematology/medical, radiation and surgical oncology, these physicians compose a comprehensive team. In addition, these specialists rely heavily on the assistance of radiologists, pathologists, psychiatrists, rehabilitation specialists and anesthesiologists to provide the finest cancer treatment. Should the need arise, the program is also backed by the expertise of over 750 other physicians on staff, representing a wide range of specialties.
Comprehensive Treatments
Each patient experiences cancer in his own unique way. As such, our team of professionals prescribes each patient a plan of treatment personalized to the type and stage of their cancer, as well as, the overall health and well being of the individual. Westside's team utilizes the latest treatments available to aggressively and safely treat cancer. Treatments include:
Diagnostic Imaging
Westside provides a variety of preventative diagnostic procedures including:
Fluoroscopy
Accredited Mammography Program
Spiral CT Scanner
Dual Head Nuclear Medicine Camera with Spect (single photon emission computer tomography) capabilities
Hematology/Medical Oncology
Westside's Hematologists and Medical Oncologists utilize these technologically advanced procedures to treat cancer:
Biologic Response Modifiers
Specialized Protocols
Radiation Oncology
A number of radiation therapy treatment alternatives are also available, including:
Hyperthermia
Thyroid Therapy
Surgical Oncology
Westside offers some of the most innovative surgical interventions available, including:
Cryosurgery
Regional Perfusion
Hepatic Artery Infusion Pump Therapy
Surgery for Tumors
Limb-sparing Surgery
On-site Biopsy with Ultrasound
Sentinel Lymph Node Biopsy
Compassionate Care
In addition to skilled medical staff and the latest technology, the support staff at Westside Regional Medical Center offers a warm and compassionate approach to caring for cancer patients. Our multidisciplinary team includes social workers, dietitians, laboratory personnel, pharmacists, oncology nurses, enterostomal therapists, certified triple-touch breast self-examination instructors, physical therapists and a lymphedema specialist who work hand in hand with physicians to bring patients the utmost in care.
Community Commitment
At Westside Regional Medical Center we are committed to building a healthier community. This is evidenced in a variety of community education programs including lectures on the detection, prevention and treatment of various types of cancer, breast cancer, prostate cancer and ostomy support groups, "Look Good Feell Better" program, relationships with various community agencies such as the American Cancer Society and National Cancer Institute and by participation in neighborhood and area fundraisers.
Oncology Data Center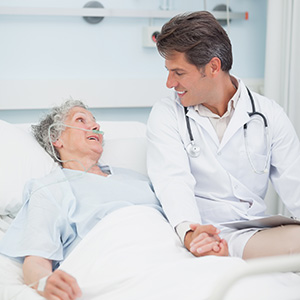 In addition to a variety of community offerings, our program houses the Oncology Data Center, a computerized data system utilized to collect, manage and analyze data on patients with cancer diagnosed and/or treated at Westside Regional Medical Center. The Facts compiled in this data center are reported to the Florida Cancer Data System and the National Cancer Database and then utilized to:

Develop and offer educational programs for hospital personnel, patients and the public.
Compare and improve results of cancer treatments.
Provide data for national cancer databases which facilitate hospital, state and national assessment of patient care.
Evaluate methods of diagnosis, treatment and recurrence of cancer.
Further develop the Westside Regional Medical Center Cancer Program.
For more information about the Westside Regional Medical Center's Cancer Program, please call 1-866-4HCA-DOCS (442-2362)