The Cardiovascular Program at Westside Regional Medical Center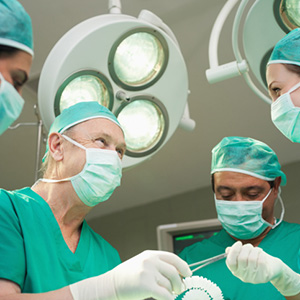 brings together the collaborative efforts and experience of highly skilled physician specialists, nurses, technologists and other cardiovascular health professionals.
The comprehensive program offers a full range of diagnostic modalities, medical and surgical interventional procedures, rehabilitation, preventative care and additional medical and support services for patients with heart disorders. Facilities include dedicated operating rooms and cardiac catheterization labs that are equipped with the latest medical technology and available on a 24-hour elective and emergency basis.
View Westside Regional Medical Center's Journal of Modern Cardiovascular Medicine:

Volume 1
Volume 2
Diagnostic Services
When a patient has symptoms of a cardiovascular disorder, the experts at Westside Regional Medical Center get to the heart of the matter with diagnostic tests such as cardiac catheterization, electrocardiography (EKG), cardiac stress testing, radioisotope heart imaging (nuclear cardiology), echocardiography, vascular and arterial imaging, Holter monitoring and filmless heart imaging. Tests are performed at Westside using the latest, most effective methods and are tailored to the needs of individual patients.
Medical And Surgical Interventional Treatments
Atrial Fibrillation
What are the signs and symptoms of atrial fibrillation?
Atrial fibrillation tends to cause an irregular rapid pulse. Heart palpitations, shortness of breath, lightheadedness, and dizziness is often felt.
During atrial fibrillation the upper chamber is not pumping blood, it's quivering. So, when the upper chamber quivers, blood can pool and clot, so patients who have atrial fibrillation are at higher risk of stroke.
If somebody doesn't have symptoms and they have a-fib, it is worse because they can be in a-fib for long periods of time and not know it and can lead to an increased risk of stroke.
Older patients tend to have slower pulses, so when atrial fibrillation occurs, the pulse will often times be relatively slow and they don't know they are in it. That's a problem because these patients are at a high risk of stroke and don't know until they have an EKG.
Am I having atrial fibrillation?
One way to tell if you are having atrial fibrillation or not, to be sure, is to do an EKG.
There's a few other ways you can know. Many patients, if they are younger, will have a very rapid irregular pulse and they know for sure. They feel it every time they are in a-fib because they get very symptomatic.
Another easy way to know, and we can do this in almost everybody, is you can just check your pulse. If somebody knows how to check their pulse with their wrist, if its regular, its generally not a-fib. Atrial fib in all patients tends to produce a very irregular, a very rapid pulse. Irregularity is the key.
How do you treat atrial fibrillation?
There's a number of options you have for patients but one of those options should include, for many patients, a blood thinning drug to help prevent stroke if they have atrial fibrillation. If you want to treat the arrhythmia, there's a number of different options that you have for treating atrial fibrillation. One is medications. And medications are antiarrhythmic medications.
The other alternative for patients with atrial fibrillation if medications fail, is catheter ablation. With catheter ablation, a catheter is inserted through a vein in the leg and can be traced up into the heart under x-ray, using three dimensional guidance systems. We can actually map the electrical system of the heart and identify these usual suspect cells, the areas in the heart where atrial fibrillation tends to come from. Once we have identified, mapped, and identified areas where atrial fibrillation tends to come from, we can then apply the catheter to these areas.
There are other treatments available for atrial fibrillation aside from the catheter ablation. One of the treatments is a procedure called the Maze Procedure. With this procedure, the chest is opened surgically, the heart's exposed and the areas causing atrial fibrillation are basically destroyed with a scalp. The heart is then sewn back together, the chest is closed, and these abnormal areas which cause atrial fibrillation have been taken out with a surgeon's scalpel. This procedure will work very well for atrial fibrillation.
What causes atrial fibrillation?
Atrial fibrillation can be caused by a number of different things, but it's generally caused by something which stretches the upper two chambers of the heart. In particular, the left upper chamber of the heart. If it's subject to stress or stretched, atrial fibrillation can occur.
When the upper chambers of the heart are stretched, they become sort of ticklish and they start to quiver. So, patients who have atrial fibrillation will often times have high blood pressure or a leaky heart valve or a combination of those things and cause the upper chambers to become stretched and that's what causes atrial fibrillation.
In many patients, atrial fibrillation occurs for unknown reasons. Those patients are called "lone atrial fibrillators." They have lone atrial fibrillation and there is no obvious identifiable cause for A Fib. They just have it.
What is a normal heart vs. an atrial fibrillated heart?
When atrial fibrillation occurs, it's an abnormal rhythm where the upper chambers quiver. The rate in the upper chambers is about 500 beats per minute and they just quiver, they don't really pump any blood flow. And that causes a very irregular, rapid pulse in many patients.
When atrial fibrillation occurs, it's an abnormal rhythm where the upper chambers quiver. The rate in the upper chambers is about 500 beats per minute and they just quiver, they don't really pump any blood flow. And that causes a very irregular, rapid pulse in many patients.
Westside Regional Medical Center is the 1ST IN THE STATE OF FLORIDA to be certified in atrial fibrillation by the Society of Cardiovascular Patient Care
STEMI
A STEMI (ST-Elevation Myocardial Infarction) is a deadly type of heart attack, which is identified on an EKG. Early treatment to the blocked coronary artery minimizes the extent of the heart muscle damage and preserves the pumping function of the heart, thereby, increasing survival and reducing or eliminating complications. Read more.
Thoracic Surgery
Our thoracic surgeons treat the following diseases:
Benign diseases and tumors of the lung
Chest reconstruction after major trauma or surgery
Lung volume reduction surgery for emphysema
Mediastinal tumors and diseases (including the surgical treatment of myasthenia gravis)
Pleural diseases (including pneumothorax, infections and pleural effusions)
Chest wall tumors
Thoracic surgery procedures performed at Westside Regional include:
Minimally-invasive thoracoscopic procedures
Lung surgery for cancer
Surgery for complex lung infections
Electrophysiology
Cardiac electrophysiology is the study of the heart's electrical system. The term "electrophysiology study" or "EP study" applies to any procedure that requires the insertion of an electrode catheter into the heart. The heart's electrical system transmits signals throughout the heart that keep it pumping at a healthy pace and also controls the rythmic contractions that keep the blood pumping and cirulating throughout your body. EP testing is a procedure for diagnosing potentially serious arrythmias.
Cardiac Rehabilitation
Through supervised exercise and ongoing education rehabilitation specialists in the Cardiovascular Program help patients and their families make their recovery goals. Services and facilities include diet education and support, lifestyle management, health education and personalized attention from nurses, physical therapist and other professional trained in cardiovascular medicine.

Support Units
Among the facilities dedicated exclusively to the Cardiovascular Program are a six-bed Cardiovascular ICU, 26 intensive beds and, for less critical patients, a step-down telemetry (continuous heart monitoring) post-treatment nursing area.
Risk Reduction and Prevention
Heart Disease is the nation's number one killer, claiming nearly one million lives annually. Knowing your personal risks and regulating your behavior accordingly are as crucial to cardiac health as the most advanced diagnosis and treatment methods.
To read more about heart-related conditions and heart-related medical procedures, please visit our Health Library.+
Early Heart Attach Care
Early Heart Attack Care®, or EHAC®, is a public awareness campaign intended to educate the public about the signs of an impending heart attack and that these signs and symptoms can occur days or weeks before the actual event. These early symptoms need to be recognized and treated to avoid the damage caused by a full-blown heart attack.
Early Heart Attack Care (EHAC) EHAC is the brainchild of our founder, Dr. Ray Bahr.
The primary goal of EHAC is to promote public awareness that heart attacks have "beginnings" that can occur weeks before the actual attack. EHAC focuses on intervention during these beginnings to help prevent acute myocardial infarction (heart attack) and cardiac arrest.
Early symptoms, such as mild or stuttering chest pain, are identified as major risk factors for heart attack. Adults often ignore these warnings and put themselves at risk for significant damage to the heart muscle, or even death.
The second goal of EHAC is to teach the public that individuals with heart attack symptoms be evaluated and treated in an emergency department (ED) or chest pain center (CPC).
Experts there are trained in the rapid evaluation of patients, bringing together ED physicians, nurses, cardiologists, and technicians who work as a team to establish a comprehensive management plan for patients with chest pain.
© Copyright 2010-2013. Deputy Heart Attack®, Early Heart Attack Care®, EHAC®, and Society of Cardiovascular Patient Care. All Rights Reserved.