It is my pleasure to welcome you to the online home of Westside Regional Medical Center. Our website has been updated to better serve you and provide you with all the resources and information you need to stay informed about your health.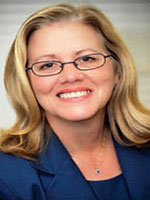 Founded in 1974, Westside Regional Medical Center has evolved into an award-winning 250-bed hospital that is recognized for providing a wide array of services to the residents of Broward County, South Florida and visitors from around the world. We are continuously expanding and bringing on the latest technology that enables us to provide leading edge services to the population we serve.
We offer 24-hour comprehensive medical, surgical and diagnostic services, including oncology, cardiology and emergency care. Westside Regional also offers the community with the latest in minimally invasive spine and colorectal surgery and is one of only nine Joint Commission certified centers in the United States for minimally invasive colorectal surgery. Our medical services, combined with programs in specialties varying from oncology to cardiology and from surgery to emergency care, illustrate why we are one of the best leading healthcare facilities in South Florida.
Not only is Westside Regional certified as a Comprehensive Stroke Center by the Agency for Health Care Administration (ACHA), but it also received its Thrombectomy Capable Center certification from the Joint Commission. Westside Regional Medical Center is also a teaching and research facility, offering Graduate Medical Education (GME) programs in podiatry, surgery and internal medicine.
For over 45 years, Westside Regional Medical Center has been committed to expanding and improving every facet of the organization, devoting significant time and resources to enhancing the facility, staff and medical care. Westside Regional Medical Center has an outstanding staff, which includes physicians, specialists and employees, all of whom place importance in making their patients feel welcome and comfortable.
Our website can provide you with a road map to good health as well as a referrals to highly trained physicians practicing at Westside Regional Medical Center. From the latest news on health conditions to our community calendar, take time to view our website in detail and you'll agree that we are your trusted source for healthcare in the community and online.
Please feel free to call (954) 476-3915 should you have any questions or concerns regarding your care at Westside Regional Medical Center.
Enjoy your visit,
Barbara J. Simmons, RN
Chief Executive Officer