Barbara J. Simmons, RN
Chief Executive Officer, Westside Regional Medical Center
Barbara J. Simmons, RN has been with HCA since 1975 starting as a General Nurse at Plantation General Hospital (PGH) where she continued her career as a nurse educator in the orthopedic unit, followed by several years as a critical care RN then Supervisor of various units.
The receipt of her CCRN in 1992 and the development of the perinatal high-risk maternity unit, in 1988, are two of Barbara's most memorable nursing achievements while at PGH. In 1991 she became the Assistant Director of Nursing and was promoted to COO in 1996.
In 2006, Barbara was appointed CEO of Plantation General Hospital and in 2011 had the privilege of serving as the CEO for Mercy Hospital, a campus of PGH until October of 2014 when she became the CEO of WRMC.
Barbara served on the Greater Plantation Chamber of Commerce 1995 – 2011, serving in many capacities including Chairperson. In 2004, she received the Chamber's Volunteer of the Year. In 2000, Barbara received the SFONE Nursing Excellence award and the Health Mother's/Healthy Baby coalition of Broward County named Barbara an "Outstanding Mother of the Year" in 2006.
In addition to the Chamber Board, she served on the Central Charter School Board of Directors from 2006 until 2011 when she transitioned to Mercy. In 2014, Barbara was reappointed to the Executive Board of the Plantation Chamber of Commerce. In 2016, the Plantation Mayor appointed Barbara to the Midtown Development District Committee.
While at Mercy, she implemented numerous HCA processes and policies and worked with the team to complete a Trauma Application, re-open the BHU, replace the helipad, complete numerous plant upgrades and created/attended many community outreach projects while maintaining the Ethical and Religious Directives.
During her five years at Westside Regional Medical Center, Barbara has improved employee and physician engagement scores (physician engagement 70.9% in 2020). Opened the OSED on the campus of NSU as well as the 3 story, 72 bed addition to the main campus. Continued improvement in Clinical Excellence Scorecard (currently 29 in Enterprise) Successful applications for IM and General Surgery Residency programs – both to start in July 2020. Continues to be active in numerous events/activities in the Plantation community – received the Debbie's Dream Foundation "Community Leadership Award" in 2019.
Barbara lives in Plantation and is the proud mother of two sons, who both work in the health care industry, and provided her with five wonderful grandchildren.
---
Irfan Mirza
Chief Financial Officer, Westside Regional Medical Center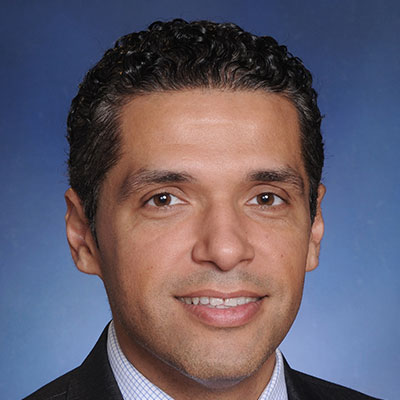 Irfan Mirza was named Chief Financial Officer at Westside Regional Medical Center in June 2014. He is responsible for the financial management of the 250 bed acute care facility specializing in cardiovascular care, neurosciences, general surgery, orthopedics, and oncology services.
Irfan has been with HCA since 2006 and has held various CFO and Controller positions throughout the company. Before joining HCA, he was an active CPA working for Deloitte in the South Florida Region, focusing on Life Sciences and Health Care Services. Irfan earned his Master's Degree in Accounting from The Institute for Financial Management in Vienna, Austria.
His professional career began at Arthur Andersen in Vienna, Austria. In the winter of 2002 he, along with his wife, moved to the United States looking for a brighter future.
He continued his career in the public accounting arena obtaining his designation as a CPA from the State of Virginia Board of Accountancy. Landing a job as Assistant Controller at Westside Regional Medical Center, he continued to climb the corporate ladder with a relatively brief stint outside of HCA working as the Corporate Controller for a large, privately owned real-estate company.
Returning to HCA's Integrated Regional Laboratories as Controller, the journey continued on to Plantation General Hospital. Through hard work and dedication at Plantation General, he was promoted from his Controller position to CFO in late 2011. He remained at Plantation General Hospital over the next three years focusing on executing the hospital's strategic, operational and financial agendas.
His wife, a high school sweetheart of twenty five years and their four children, enjoy the South Florida weather spending the majority of their free time on basketball courts, soccer fields and other kids' activities.
---
Ashley Vertuno, FACHE
Chief Operating Officer, Westside Regional Medical Center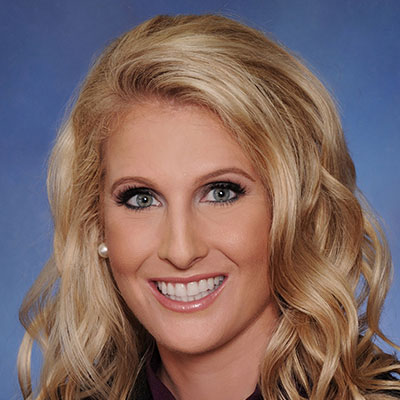 Ms. Vertuno is the Chief Operating Officer at Westside Regional Medical Center, East Florida Division (EFD) with HCA Healthcare since October 2017. She is responsible for overseeing the operations of the facility which includes building and opening an $85M, 72 private bed tower in September 2019. Continuing with her strategic/growth background she collaborates with her physician partners striving towards remaining an OR of Choice through operational efficiencies, with primary focus on continuous improvement and maintaining excellence based operations. While leading EOC during COVID-19 Pandemic, she was successful through partnership with CV surgeons and interventional cardiologists to successfully launch the structural heart program during a time of crisis. She formerly was at Desert Regional Medical Center- Tenet Healthcare, in Palm Springs, CA as Associate Administrator and Service Line Administrator: Orthopedics and Neurosciences. Preceding the move to Palm Springs, CA, Ashley served as Practice Administrator with HCA, MidAmerica Division, in Kansas City, MO.
Ashley's commitment to improving the healthcare industry and her community across the country is evident in her servant leadership involvement with numerous charitable organizations, having been the Chair for AHA/ASA Heart Walks and March of Dimes Signature Chef Auctions. In 2014, Ms. Vertuno became a recipient of "Top 40 under 40" for business professionals in Palm Springs, CA. In 2015, she was invited to join Leadership Coachella Valley, a unique program developed to mentor a small select group of future community leaders. Members explore issues affecting the Coachella Valley and are encouraged to develop their professional leadership skills, while building relationships that forge positive community change in ways that improve the lives of people across the region.
In addition, Vertuno is an active member for American College of Healthcare Executives, with Fellow status achievement and has facilitated women leadership forums through ACHE and local chapters. She currently serves on ACHEs Editorial Committee, Early Careerist Committee, Council of Regents, Regents Selection Committee and is the ACHE Regent for Florida- Eastern since 2018. Her involvement in numerous professional and civic organizations at the local, regional, and national levels continues to expand her dedication and commitment to the healthcare profession.
Ms. Vertuno holds a Master's degree in Health Administration from the University of South Carolina; and a Bachelor of Science degree in Business Administration and Management from Virginia Commonwealth University. In addition, she is has a "green belt" in Six Sigma, past participant in Tenet Healthcare Leadership Academy and is a past fellow for the American Hospital Association's Transformational Leadership Program.
---
Giorgio Tarchini, MD FIDSA
Chief Medical Officer, Westside Regional Medical Center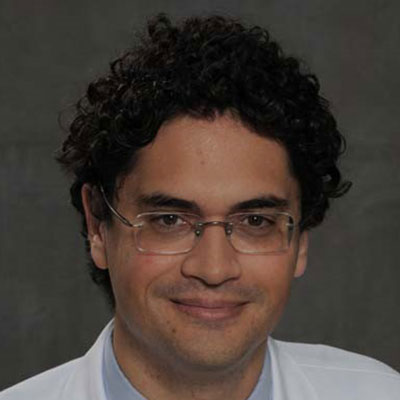 Giorgio Tarchini, MD FIDSA is the Chief Medical Officer of Westside Regional Medical Center, a position he has held since September 2018. He is responsible for the improvement of clinical care and services, and for leading the organization to clinical excellence and effectiveness. In addition, he supports Case Management in identifying and addressing patient throughput opportunities.
Since late March of this year, he has supported the East Florida Division in its clinical and operational response to COVID-19. Over the same period of time, he has led the Division in its clinical excellence agenda pending the arrival of the new DCMO.
Dr. Tarchini earned his medical degree at the University of Zurich in Switzerland. He completed his internal medicine residency at Lenox Hill Hospital and his fellowship in Infectious Diseases at Beth Israel Medical Center, both in New York City. He is currently enrolled in the MBA program at the Warrington College of Business at the University of Florida and will be graduating in April 2021.
In 2008, he joined the Cleveland Clinic Florida as an infectious disease specialist. In 2014, he was named Chair of Quality for the institution, and in 2016, he was also promoted to Chairman of the Department of Infectious Diseases.
Since 2016, Dr. Tarchini has served as an Examiner for the Malcolm Baldrige National Quality Award.
Dr. Tarchini has authored a number of peer-reviewed articles and book chapters, many as first author. He has been invited as a speaker to several international conferences, both in Europe and in South America. In addition, he is proud to be a founding member of the OASIS Global initiative, which conducts research and builds infection control practices in developing countries.
He, his wife and their two daughters enjoy the South Florida outdoors sports and activities
---
Robyn Farrington, RN
Chief Nursing Officer, Westside Regional Medical Center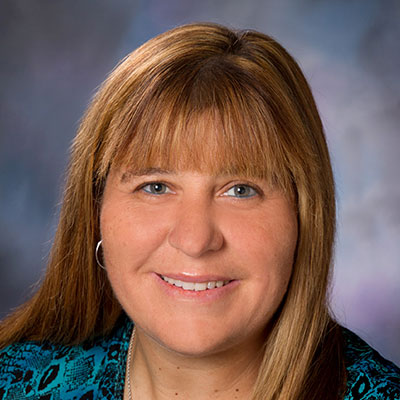 Robyn Farrington is the CNO of Westside Regional Medical Center, a 250-bed Medical Center in Plantation Florida, one of 15 hospitals in HCAs East Florida Division.
Robyn joined Westside in March of 2018 and has been instrumental in building a cohesive nursing team focused on the provision of excellent, high quality, compassionate and safe patient care.
With a passion for critical care, trauma and emergency medicine, Robyn began her nursing career at Jackson Memorial - Ryder Trauma Center in Miami, subsequently accepted promotion to serve as the Trauma Program Manager of one of the largest and most renowned trauma programs in the country. In 2011, Robyn left Jackson Memorial to assume leadership of the trauma program at Broward General Medical Center. She continued to take on additional responsibilities until she accepted the role of Chief Nursing Officer in 2014, where she oversaw 1500+ employees at a 716-bed facility providing Adult, Pediatric, Behavioral Health, and Women's Services as well as a Level 1 Trauma Center.
Since joining the Westside team, Robyn has stabilized the nursing leadership team, significantly improved the patient perception of the care experience, spearheaded the reduction of Hospital Acquired Infections, and lowered RN and FY RN turnover. Through collaboration and frequent dialogue with physicians, Robyn has improved the quality of care provided to patients, thus leading to a substantial improvement in the physician evaluation of nursing care.
Robyn earned a Master's degree in Business Administration/Health Care Management in 2010 from the University of Phoenix, and a Bachelor of Science in Nursing in 1998 from University of Miami, named Salutatorian of the graduating class. Robyn also earned a Bachelor's of Science in Human and Organizational Development from Vanderbilt University in 1995, where she graduated Magna Cum Laude.
Robyn and her husband Javier have lived in Plantation for 24 years. They have two children who are very active in sports, competing nationally with their travel teams and volunteering to instruct younger children, sharing the opportunities afforded to them.