---
As COVID-19 continues to be a risk to the general public, HCA East Florida remains committed to taking precautionary measures to ensure the safety of patients and staff.
Learn more about our visitor policy
---
Procedures and surgeries during COVID-19
The safety and security of our patients is our highest priority. We value the trust you are placing in us to provide you with a safe environment in which to have your procedure.
Read more about pre-procedure instructions
---
Temporarily suspending services
Westside Regional Medical Center will temporarily suspend services at its Freestanding Emergency Room located in Davie at 3 p.m. on Monday, July 6, 2020 until further notice. Temporarily closing the facility will allow Westside Regional to move key clinical staff and physicians to our main facility which is experiencing a greater volume of COVID-19 and suspected COVID-19 patients. We are committed to taking proactive measures to ensure the safety of our patients, staff and community.
If you have a medical emergency, please call 9-1-1. Thank you for your understanding.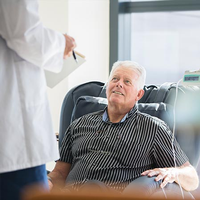 COVID-19 screening disruptions could lead to increased diagnoses of advanced stage cancer
June 09, 2021
As we moved forward and adapted our healthcare settings to reduce the risk of spreading infection, our facilities became the safest possible places to receive care. Unfortunately, the initial shock of the pandemic has left lingering effects with one of...
---
COVID-19 testing basics
September 02, 2020
Here is some information on how the different types of COVID-19 tests work and who should be tested.