---
As COVID-19 continues to be a risk to the general public, HCA East Florida remains committed to taking precautionary measures to ensure the safety of patients and staff.
Learn more about our visitor policy
---
Procedures and surgeries during COVID-19
The safety and security of our patients is our highest priority. We value the trust you are placing in us to provide you with a safe environment in which to have your procedure.
Read more about pre-procedure instructions
---
COVID-19 positive? Donate blood
COVID-19 convalescent plasma is an emergency treatment to help critically ill coronavirus patients.
OneBlood, a not-for-profit blood donation center, is collecting COVID-19 convalescent plasma from people who have recovered from the coronavirus infection so it can be transfused to people with life-threatening COVID-19 in hopes of saving lives.
Read more about blood donation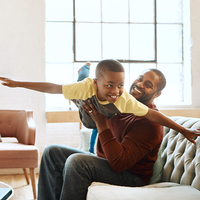 Parenting and coronavirus: Positive parenting tips during COVID-19
May 26, 2020
Everyone reacts differently to stressful situations, including children. If your child is causing disruptions or behaving poorly at home, implementing these positive parenting tips may help your child cope with the stress caused by the coronavirus ...
---
Parenting and coronavirus: Helping children cope during COVID-19
May 21, 2020
They may not show it or articulate it in the same way as adults, but children are also experiencing stress and anxiety during the coronavirus pandemic. Learn strategies to help your child cope during COVID-19.