Patients seeking advanced treatment for orthopedic and spine issues can find them at the Orthopedic & Spine Institute of Westside Regional Medical Center. Our patients benefit from the experience of a team of experts including board certified orthopedic surgeons and neurosurgeons, nurses, physical therapists and occupational therapists. Our team will work together using the latest in advanced technology to guide you through every aspect of your care from surgery to discharge and follow-up care, providing individualized treatment plans and a high caliber of care.
The Orthopedic and Spine Institute at Westside Regional Medical Center offers comprehensive solutions for: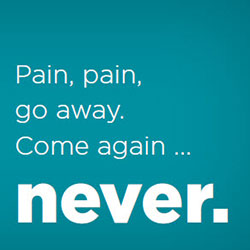 Degenerative Joint Disease
Fractures
Joint Discomfort
Joint Disorders
Ligament and tendon injuries
Pain (Ankle, Back, Elbow, Hip, Knee, Lumbar/Lower Back, Neck, Shoulder)
Sports-related Injuries
Whether it's arthritis, a broken or fractured bone, sprained ligament, back problems or season-ending injury, count on us for diagnosis, treatment and rehabilitation of injuries to bones, muscles, tendons or ligaments. We realize that surgery is not always the answer and that is why our highly trained staff will work hard to return you to health through non-surgical means. However, when surgery is necessary, you can feel confident you are in the best of hands.
Rehabilitation Therapy
The Orthopedic & Spine Institute provides a comprehensive approach to your care without leaving the unit. We know that many orthopedic and spine surgeries are followed with rehabilitation, and we are able to offer a variety of services to our patients and their individual needs.
2017 Orthopedic Class Schedule
---
We offer our orthopedic patients an Orthopedic Pre-Opertive classes led by our nurse navigator. These classes help our patients get prepared for their surgery by educating them on the entire process.
All classes start at 9am
April — 12th, 26th
May — 10th, 24th
June — 7th, 21st
For more information about these classes, please call Liz Gassew, our Orthopedic and Spine Patient Navigator at 954-476-3994.
Orthopedic and Spine Patient Navigator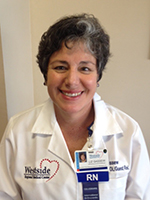 Your Orthopedic and
Spine Patient Navigator
has lots of answers.
Introducing Liz Gassew, RN, MSN, OCN
Undergoing total joint replacement and revision surgery requires a lot of planning and support. That's why we have a dedicated Orthopedic and Spine Navigator. Liz Gassew, RN has worked at Westside for 33 years. She will:
Holistically get to know you and your needs.
Provide enhanced communication with your caregivers.
Provide education and information on what to expect before, during and after surgery.
Foster a strong partnership with nursing and medical staff to deliver optimal care ensuring safety and quality outcomes.
Westside Regional Medical Center is certified by the Joint Commission for total hip replacement and knee replacement.
Additional Information
Search for an expert physician in our Network or call (954) 370-5585 to speak with a nurse.